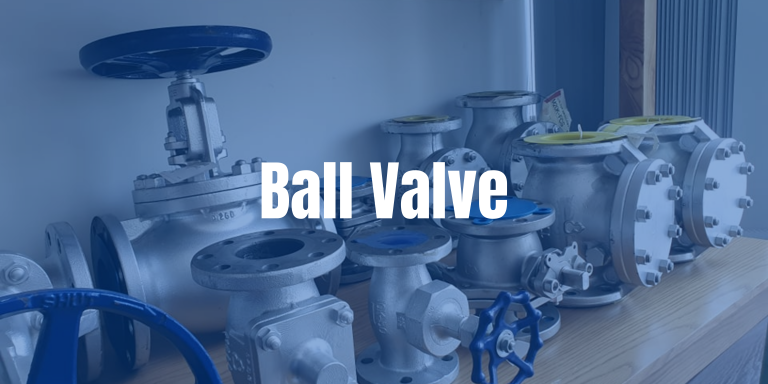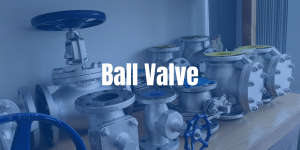 What is a Ball Valve?
The ball valve is a kind of industrial device installed on the pipeline to control fluid flow. In the valve body, there is a ball with a hole called a ball valve. The valve works according to the principle, fully open when the ball is parallel to the flow and completely closed when the ball is perpendicular to the flow.
Ball Valve's Principle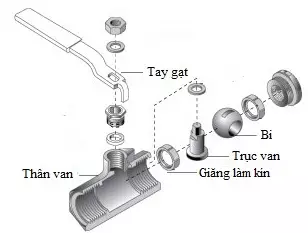 The ball valve's handle has the same structure and mechanism of operation as the button valve and swing valve. All of them are controlled manually and automatically by pneumatic and electrical signals. The ball part with a round hole will be securely held between the two sealing rings. The top of the valve rod is the position of the handwheel. When the lever is rotated 90 degrees, it is equivalent to opening or closing the valve, helping or preventing the flow of water, gasoline, heat, compressed air, and gas chemicals from circulating through the hole of the device. This advantage makes it easy to open / close several times faster than other valves. When the valve is opened, it is parallel to the fluid flow. Conversely, the ball valve is closed when the hand crank is perpendicular to the pipeline.
Van Bi Là Gì? (Diagram)
Ball Valve's Application
Ball valves can be used in many applications, and markets, such as transmission and storage, gas handling, industry, etc. Ball valves have low-pressure drops and can be opened and closed quickly. This is why ball valves are widely used in many systems and drives.
For example:
electronic industry
electricity
car manufacturer
printing
plastic
fabrics
many more…