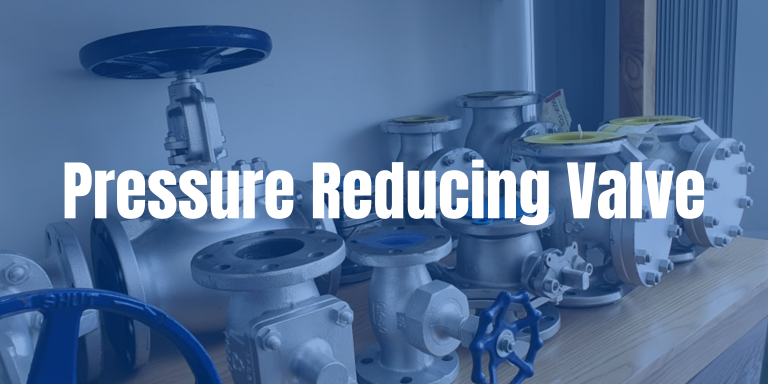 What Is A Pressure Reducing Valve?
Pressure Reducing Valve (also known as Pressure Reducing Valve) is used to regulate pressure from the inlet due to the pressure being too high compared to the required. Pressure-reducing valves are often found in boiler and boiler systems because using pressure-relief valves is now indispensable in most systems. Both help us get stable pressure at the output while protecting the equipment used on the same system.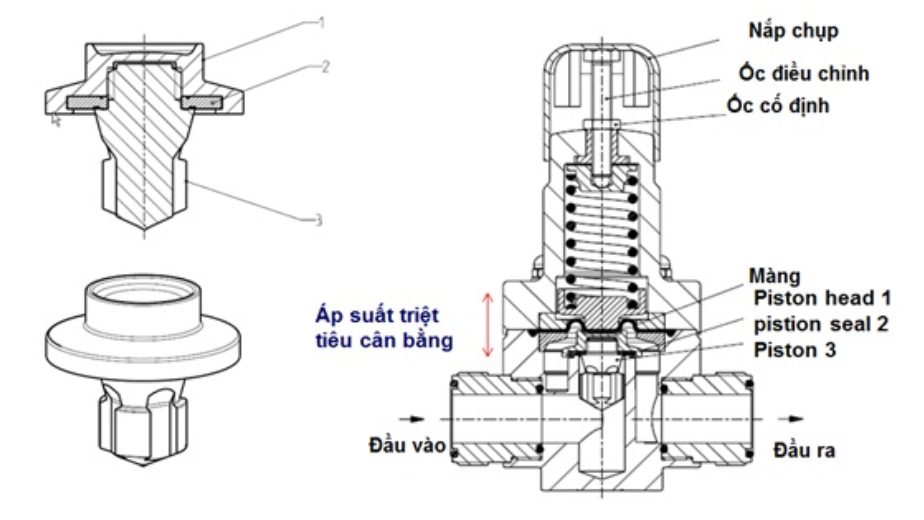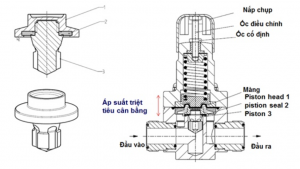 Structure and principle of Pressure Relief Valve
Pressure-reducing valve has a relatively simple structure, including an inlet and outlet. The main part of the valve is the piston, valve diaphragm and, spring, adjusting screw. As we tighten the adjusting screw, it will compress the spring more tightly, leading to the compressed piston and increasing the output pressure. And vice versa, if we loosen the adjusting screw, the spring will expand, and the output pressure will be reduced when the piston is not compressed as strongly as before.
Working principle of Pressure Reducing Valve
In the initial position, the valve is fully open; the adjusting screw sets the outlet width. The effect of the valve almost keeps the output pressure value constant. In case the output pressure value increases in the hydraulic system. The pressure in the cavity connected to the valve outlet by the connecting groove also increases. Pushing the control piston up reduces the outlet cross-section, resulting in a decrease in outlet pressure. When the outlet pressure decreases, the control piston decreases, increasing the outlet area and thereby increasing the outlet pressure. Thus, this process makes the outlet pressure almost unchanged. When the auxiliary spring sets a valve inlet pressure. Sliding tube in the initial position, the pressure in the chambers is the same; the fluid flows through the valve freely. The auxiliary valve opens when the auxiliary spring is set to an outlet pressure greater than the inlet pressure. The fluid in the cavity near the auxiliary valve will escape a small amount. Thanks to this, the flow through the groove on the slide is formed. At that time, the pressure in that cavity will decrease, and the main slide will be raised. Reduce the cross-section between the lower chamber. That process repeats, causing the slider to perform oscillations around the set position. Any change in inlet pressure and outlet pressure entails displacement of the slide. The outlet pressure is always kept constant.
Reference: https://www.youtube.com/watch?v=fiowDUvORNA
Recommended Pressure Reducing Valve


---
For more information regarding steam traps, please get in touch with us at:
Address: DP12, Dragon Parc 2, Nguyen Huu Tho Street, Phuoc Kien Village, Nha Be District, Ho Chi Minh City, Vietnam.
Hotline: (+84) 28 35351086